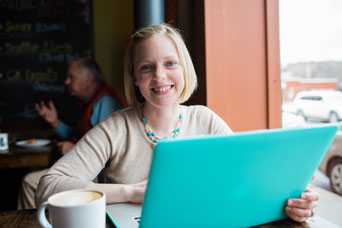 "Finding your voice"  That's something we've needed help with for a while and the Co-op has found the right person for the job.
Stacey's background is in Public Relations and Advertising and her focus now is on Branding and Social Media.
"I created Great Brook Media because I found that many small business owners were struggling to bring their businesses online. I love working with them, discovering what makes them special, and getting them pumped up about their business!"
Well, we're pumped up to have her on board and you'll be seeing the results of her influence on our communications immediately.  Want to learn more?  Check out  greatbrookmedia.com.