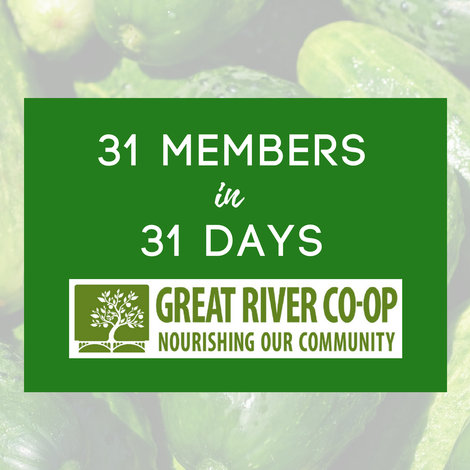 We are kicking off an initiative to sign up 31 new member/owners in the month of August! If you've been on the fence about joining, why not sign up now?
If you're already a member, please consider gifting a share to a family member or friend! It's a unique gift that supports a local cause and area growers!
A single share is $25, and if you buy four shares at $100-you are a voting member. This means you will have a say in what the store looks like, what we carry and more!
Join online today! http://www.greatriverfoodcoop.com/make-it-happen/join/