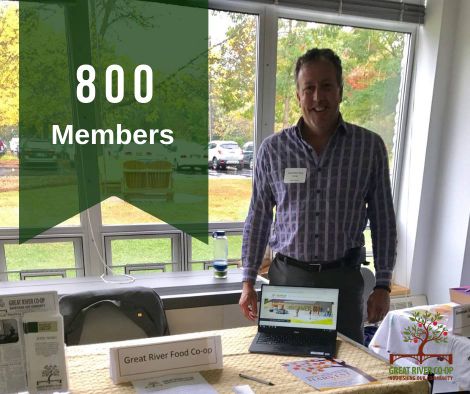 The Great River Co-op, a cooperative grocery store coming to Walpole, has reached an important milestone of 800 household members.
According to the newly-established Seven Roots Group (a co-op of co-op consultants,) 600-800 members is when a Board should start looking for a site. The Great River Co-op already has its site, on Tedd Benson's property between Pinnacle View and The Hungry Diner, so the project is on course when compared with other cooperatives.
Community members interested in getting more involved in moving the project forward are encouraged to contact Steve Fortier at president@greatriverfoodcoop.com or 603-903-2602.