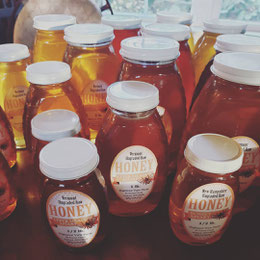 The Great River Co-op Board of Directors would like to thank all those who will be setting up a table at the upcoming Walpole Thanksgiving Farmer's Market.
This is an annual event that the community looks forward to every year, and we are honored to be a part of keeping it going.
This year's vendors:
221 Bath and Body - Natural bath and body products
Abenaki Springs Farm - Organic Produce
Brookfield Farm - Organic Grass Fed Beef
Celeste Longacre's Dried Herbs & Edible Flowers
Great River Co-op -  Membership information
Highland View Farms - Honey 
Hillside Springs Farm - Produce, honey
Janette Schuster - Jewelry, art
Mirasol Farms - Garlic, hot sauce, dried tomatoes, greens, art
Nature's Bears - Home-made dyed bears
Palmiotto Studio - Cards and watercolor paintings
Pure Honey - Honey
Reclectic Design - Jewelry, hand bags
The Hooper Institute  
Twin Spruce Farm - Maple Syrup
Windy Acres Farm & Furniture - Honey, wood products
Zumbini/Arbonne - Music/movement program, beauty, health & wellness
The Every Wrap - Vegan Food Wraps
The Farmers' Market is a great place to begin your holiday shopping, and the Great River Co-op invites you to consider membership shares as a unique and thoughtful gift for friends and family. 
Those interested in getting involved are encouraged to contact Steve Fortier at president@greatriverfoodcoop.com or 603-903-2602. To learn more about becoming a member-owner of the Great River Co-op, please visit http://www.greatriverfoodcoop.com/ and on Facebook at www.facebook.com/GreatRiverCoop.